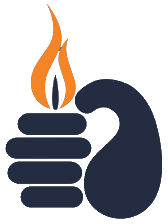 After my
Exit: Microsoft
post, a number of people asked me what was coming next. There was a subtle hint within that post (not to mention a cool logo in my sidebar), but I wanted to wait a little bit for the full description.
Well, now is that time! I have joined DeepRockDrive, an amazing startup focusing on building a
community of artists and fans
and an interactive performance experience that will create a cool new way for artists and fans to interact and share their music. Drawing on my background as a musician, audio engineer, networking guy and of course software engineer, DeepRockDrive is the
perfect storm
of my interests and I am really excited about what we will be building.
Even more exciting is the fact that our service has
officially launched tonight
. So right now, you should head over,
create an account
(it's free!) and start petitioning bands to come play for you at DeepRockDrive.
Go ahead! I'll wait...